Android has finally started rolling out the seventh version of their smartphone operation system – Nougat. While only select Google Nexus devices get the update first, other Android users will have to wait for a few months before they try it out (more as you read the article). Apart from the fact that this was the first time Google invited developers from all around to take a sneak peek at the Android N back in March so that they can bring their apps to the new platform, this was also the first time Android sought the help of its users to give it a fitting name.
Android 7.0 Nougat Features
Google might have claimed that there are over 250 major features in the Nougat, but here are some that have got us pretty psyched.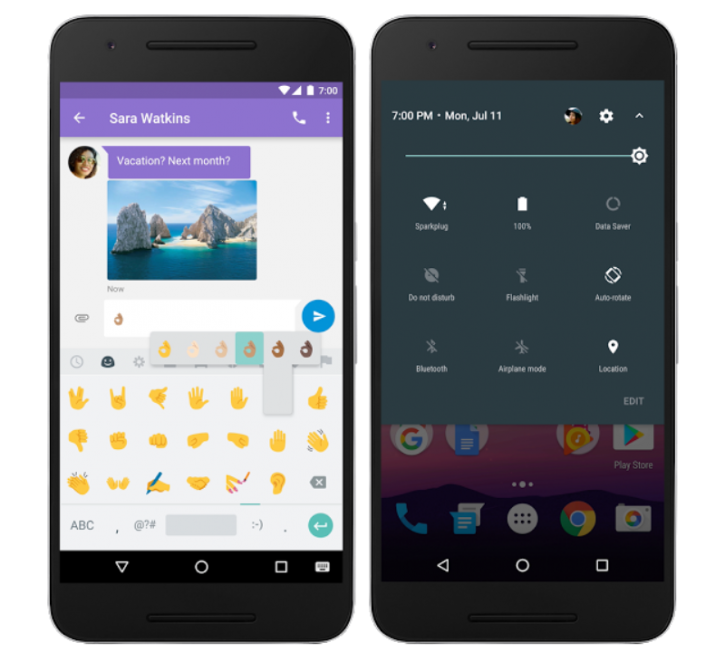 Google
Customizable settings
The quick setting drop-down is one of the handiest options in a modern-day Android OS. It helps us with easy access to the most commonly used features like connecting to WiFi or putting on the flashlight. Android makes using the quick settings drop-down even easier. Now you can control and customize the tiles to your needs. Some smartphones and launchers already have this feature (like my OnePlus 3) but rolling it out on all devices across platforms is a positive.
Google
Multi-window
This one is quite exciting. Multitasking has become a way of life for Millennials. I want to watch something, but I also want to WhatsApp my lads at the same time and always to switch between apps is enough frying. But Nougat offers a multi-window option. So now I can watch the video and chat at the same time. I can resize the windows too, by dragging the divider, so it's as big as I want it to be. Okay, that came out wrong.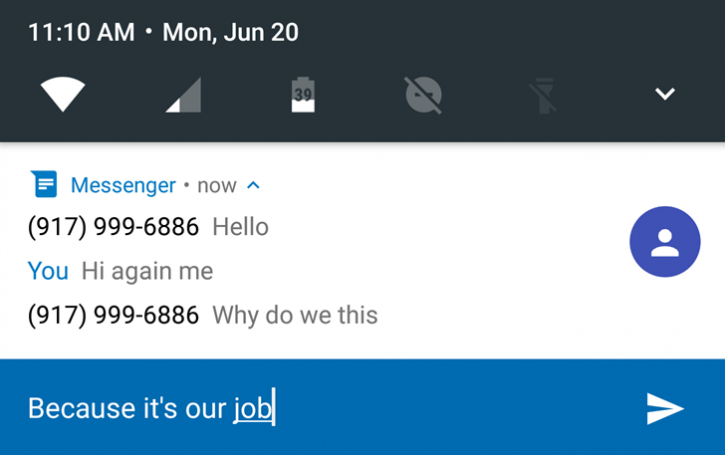 androidpolice.com
Direct reply
A very welcome change that makes handling notifications simpler. Nougat offers custom views for certain apps along with the option to respond to a text or chat with someone without actually having to open the app itself. iOS got this feature last year with the 3D touch, and we are quite glad to see Android follow suit.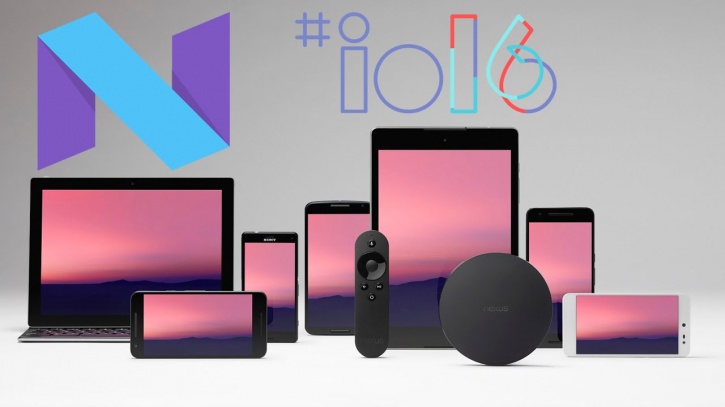 Google i/o
Smarter Battery
The battery life has been one of the most pressing issues for every smartphone user out there. Which is why people pay close attention to how big the battery is, and how good the RAM management of the phone is. To make a battery of the phone last longer, Android introduced the Dose feature in the Marshmallow last year. With the Nougat, Doze is even more refined. Your device will now drop into the Doze mode whenever it's lying idle or resting in your pocket while you're on the move, saving a lot of juice.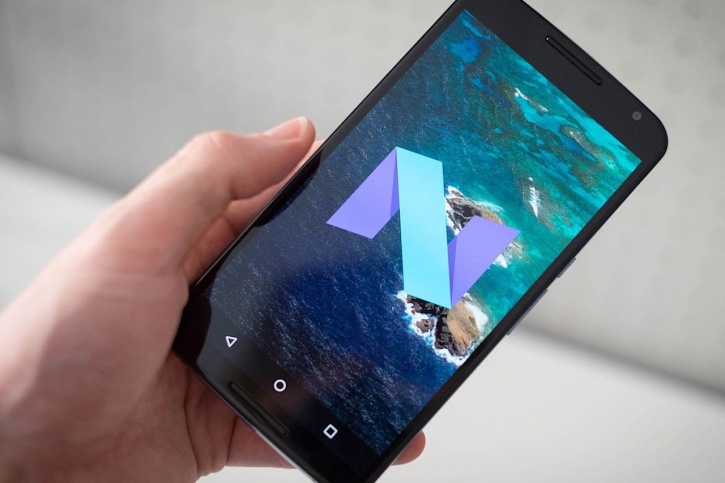 Verge
Gaming will become more fun
Android Nougat supports the Vulkan TM, which means high-speed, next generation console-like graphics on your phone. But that's not it; it also supports Daydream – Google's platform for mobile virtual reality. Now Daydream might not be available on all phones, which is why Daydream-ready phones, headsets, and controllers are also slated to launch this year.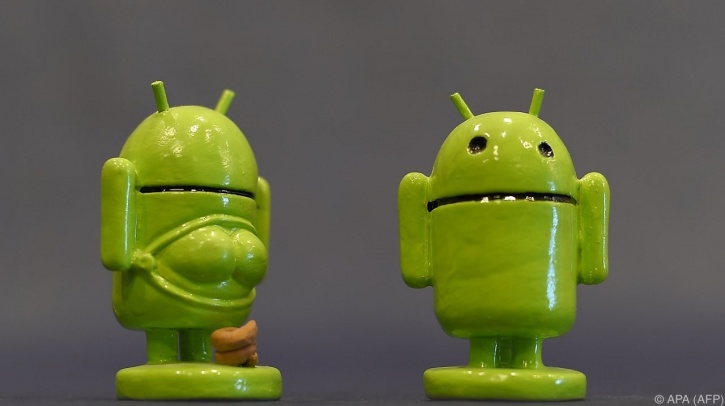 AP
Safety
The Android Nougat update has added another layer of data encryption for our files which make it a more secure phone. Apart from this, there's also the little feature of seamless updates. Which means that device can now install software updates in the background without keeping us waiting for several minutes at a stretch. Even better if you own a Nexus, your phone will start booting a lot faster.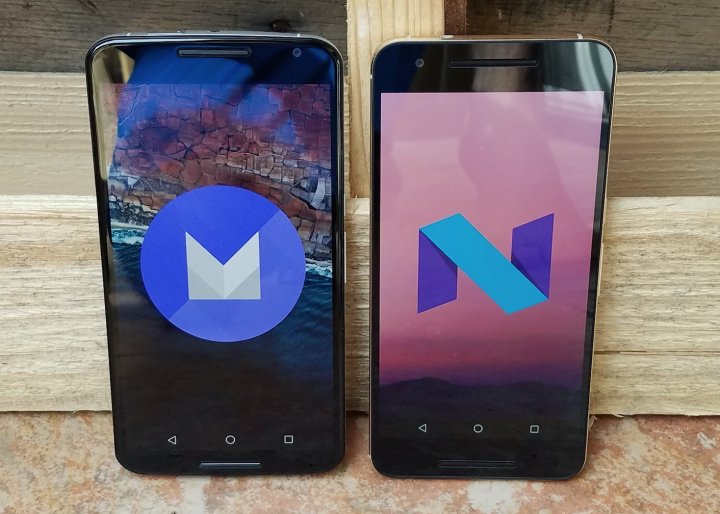 wp.com
So should you go for the upgrade?
Of course! It might not be an operating system with drastic changes to its look and feel, but it is still quite a substantial upgrade to have.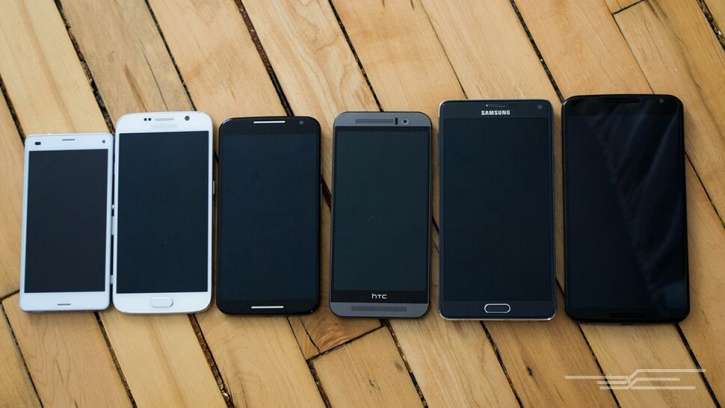 Forbes
When will my device get the update?
If you have an Android, rest assured you will get the Nougat update. When you get, it is the largest question here. Nexus devices, of course, get the first Android updates. So if you own the Nexus 6P, Nexus 5x or the Nexus 6, look for the upgrade, it's probably waiting for your approval. All these phones run stock Android and get their updates directly from Google. Other Android updates are rolled out by device manufacturers who need to make sure the new version runs flawlessly with their custom features, and that can take a while.
Blackberry is all Android now and is likely to roll out Nougat updates by the end of 2016.
It has already confirmed that Nougat will be coming to HTC 10, HTC One A9 and HTC One M9 and is likely to be available by the end of November this year.
Huawei launched Android Marshmallow with its pre-loaded software, Mate 8. The company might do the same this year by starting the Mate 9 with Nougat by the end of this year.
LG launches the Nougat update with a new device and this year is no different. They have already publicly confirmed the launch of LG V20 with Android 7.0 when it launches on the 6th of September. The rest of the LG devices will get their updates a couple of months later.
Motorola gets its updates pretty fast thanks to the near-stock Android software it boasts of, so expect an update in the next couple of months.
Samsung did a phase-wise roll out for the Marshmallow upgrade. People in South Korea got it first and the others, a few months later. The Nougat update is expected to come a little sooner but not before the end of 2016 or January 2017.
OnePlus is notorious for taking its own sweet time to update its software. The OnePlus 2 got its Marshmallow update only in June this year. We won't be surprised if the update comes to OnePlus 2 and OnePlus 3 only by the second or the third quarter of 2017.
Sony too is quite slow with their Android updates. Their Marshmallow update only came in March this year. By the looks of it, Android 7 will also be similar and won't come on Xperia devices until mid-2017.
Xiaomi faced a few issues with the Marshmallow update, and it didn't come on the Mi devices until April of 2016. If they face a similar problem, Mi won't be rolling out Nougat until the second quarter of next year. But if they sort the problem out, it might come as early as the end of this year.